Medical Services From Our Chiropractor At Vitality Health Medical in Midtown Manhattan, NY
Here at Vitality Health Medical, we understand that the human body is an incredibly complex organism and that each human body is one of a kind. So when you experience painful symptoms or health challenges, you need a precise, personalized mix of healing services and techniques. That's why our chiropractor Dr. Neel Kumar in Midtown Manhattan, NYC employs an interdisciplinary approach that includes medical services such as: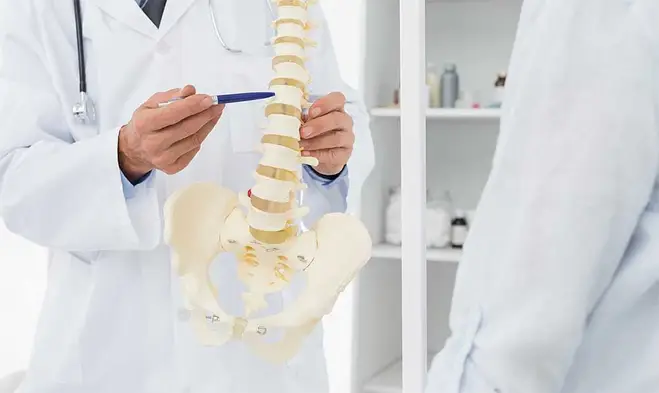 Chiropractic Care
Chiropractic care can help your entire body by helping your musculoskeletal system function correctly. Our NYC chiropractor Dr. Neel Kumar uses various adjustment techniques including traditional soft tissue and joint manipulation, spinal decompression therapy, mechanical traction, and other therapies aimed at normalizing your alignment, optimizing nerve function, and easing muscular tension. Ongoing chiropractic screenings and adjustments can even serve as a smart form of preventative wellness care.
Physical Therapy
Physical therapy can help you recover from an injury or surgery, manage chronic conditions, and generally improve your overall wellness. We can provide a personalized plan that features neuromuscular training, therapeutic exercises, myofascial release, gait/balance training and more.
Sports Medicine
It's all too easy to hurt yourself when you overexert yourself in your favorite sport -- but our sports injury treatment services can help you return to action. We use sophisticated diagnostic techniques to get a clear picture of your injury and develop a targeted sports injury treatment strategy. This strategy may include (among our other medical services) trigger point therapy to release stubborn knots of muscle that relay pain signals throughout the body.
Acupuncture
Acupuncture has successfully treated a wide range of ailments for thousands of years as a staple of Traditional Chinese Medicine. We combine this TCM technique with other ancient techniques such as cupping -- while also using modern methods such as electroacupuncture and infrared heat lamp therapy. These treatment modalities can stimulate the body's own natural painkilling processes while also relaxing tissues, improving nervous system communication, and correcting systemic imbalances.
Massage Therapy
Like many of our other natural healing methods, massage therapy is remarkably versatile, with several different techniques that offer their own distinct benefits. We can administer the familiar Swedish massage, the more aggressive deep tissue massage, and/or Shiatsu massage that focuses on various pressure points. These techniques can be combined into a medical massage program that addresses your specific condition, needs or goals.
Vitality Health Medical Proudly Serves Midtown Manhattan NYC Areas
Vitality Health Medical is proud to be serving Midtown Manhattan NYC areas with this potent array of medical services. Could you be the next New Yorker to benefit from our integrated medical approach? Call us to set up an appointment with our chiropractor Dr. Neel Kumar today. Call us at (212) 245-5688 or book online.